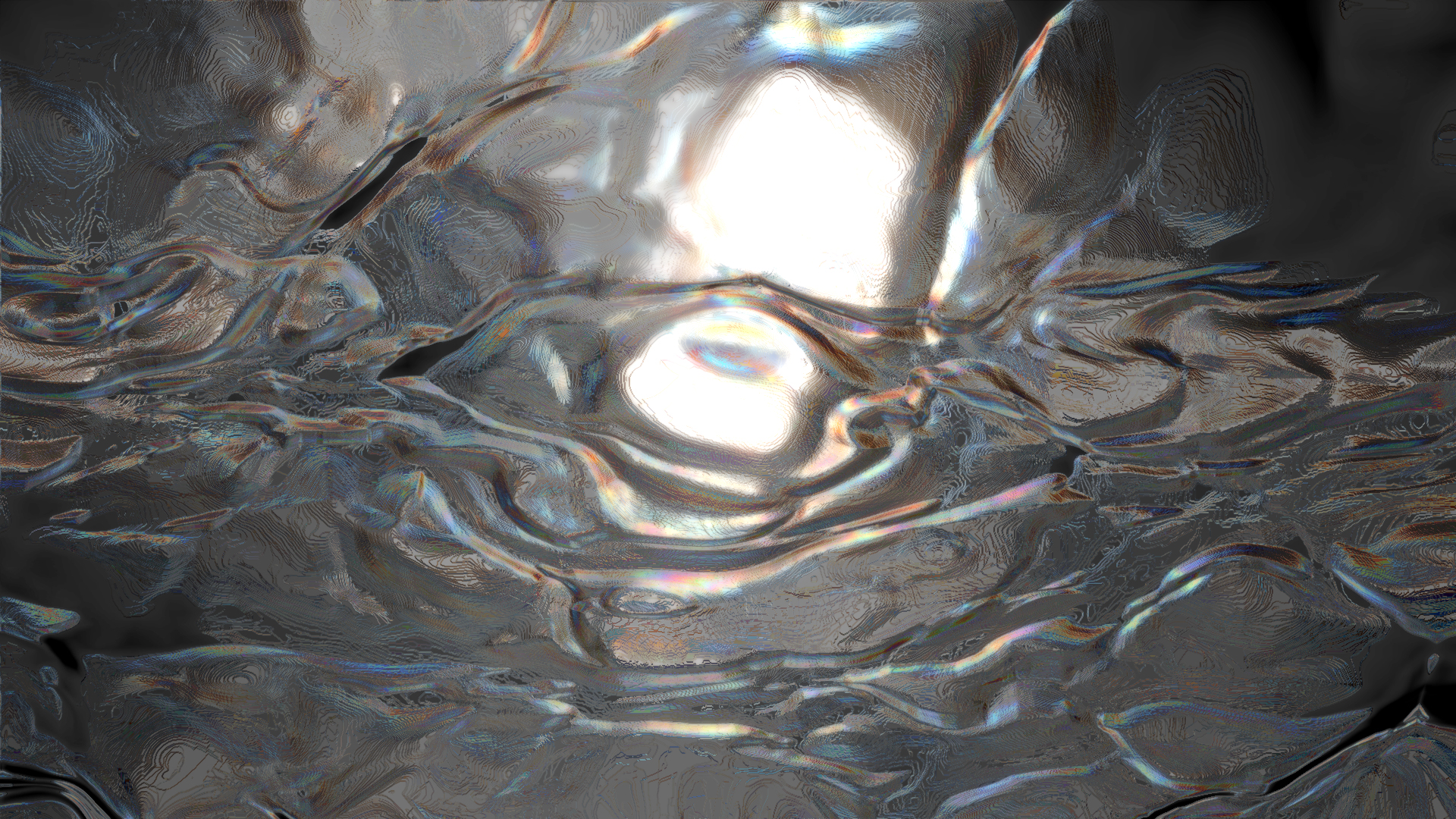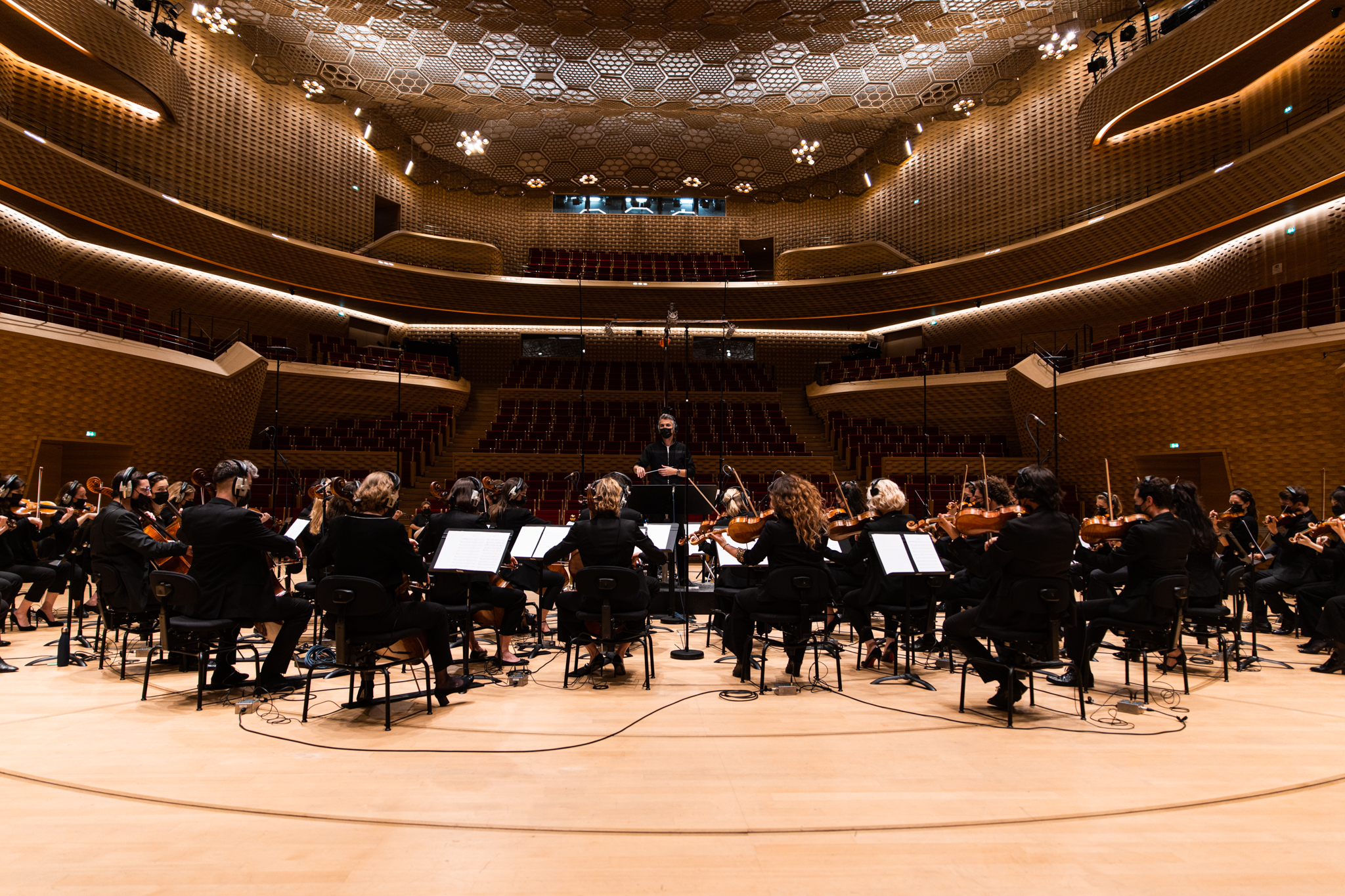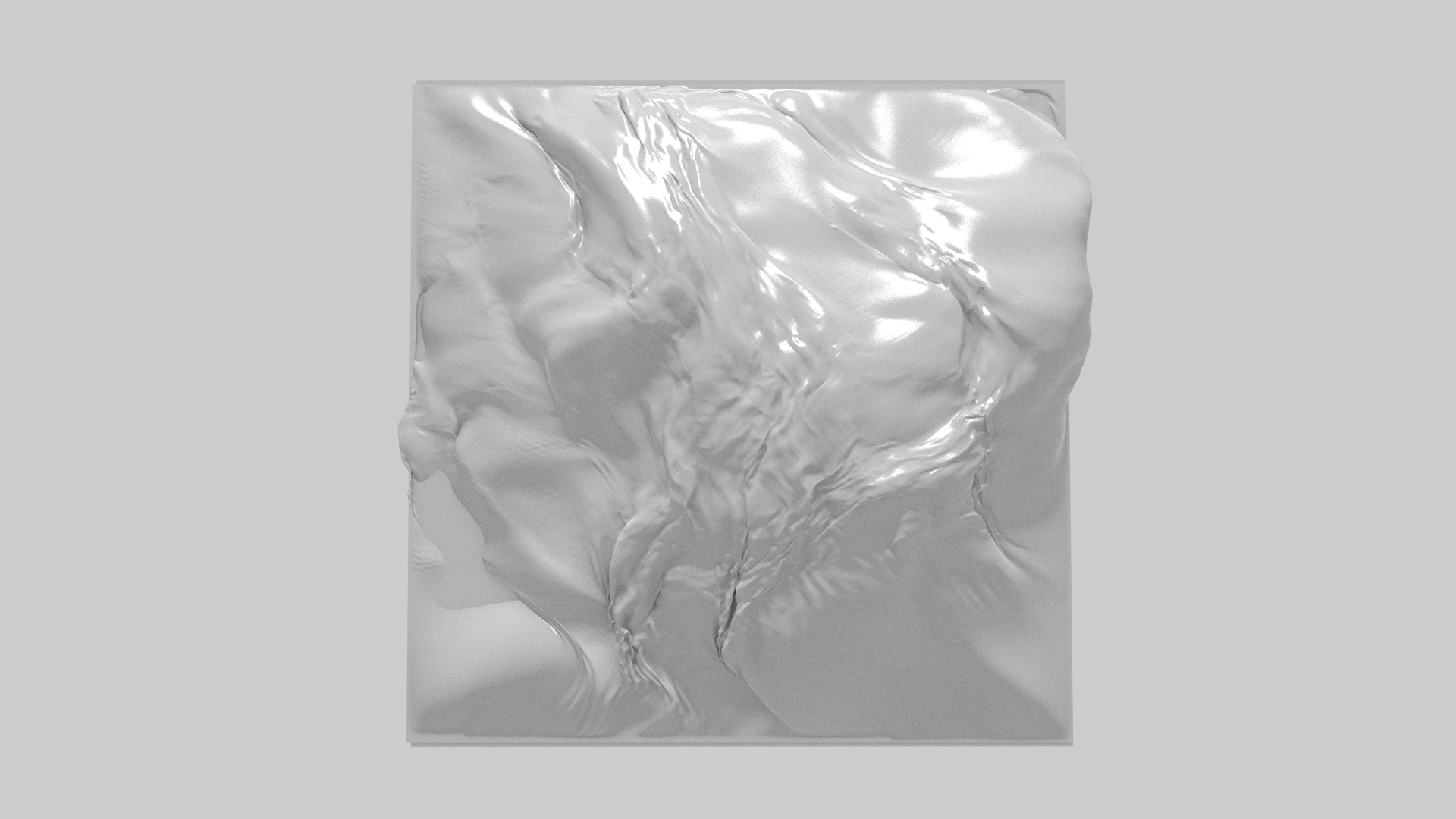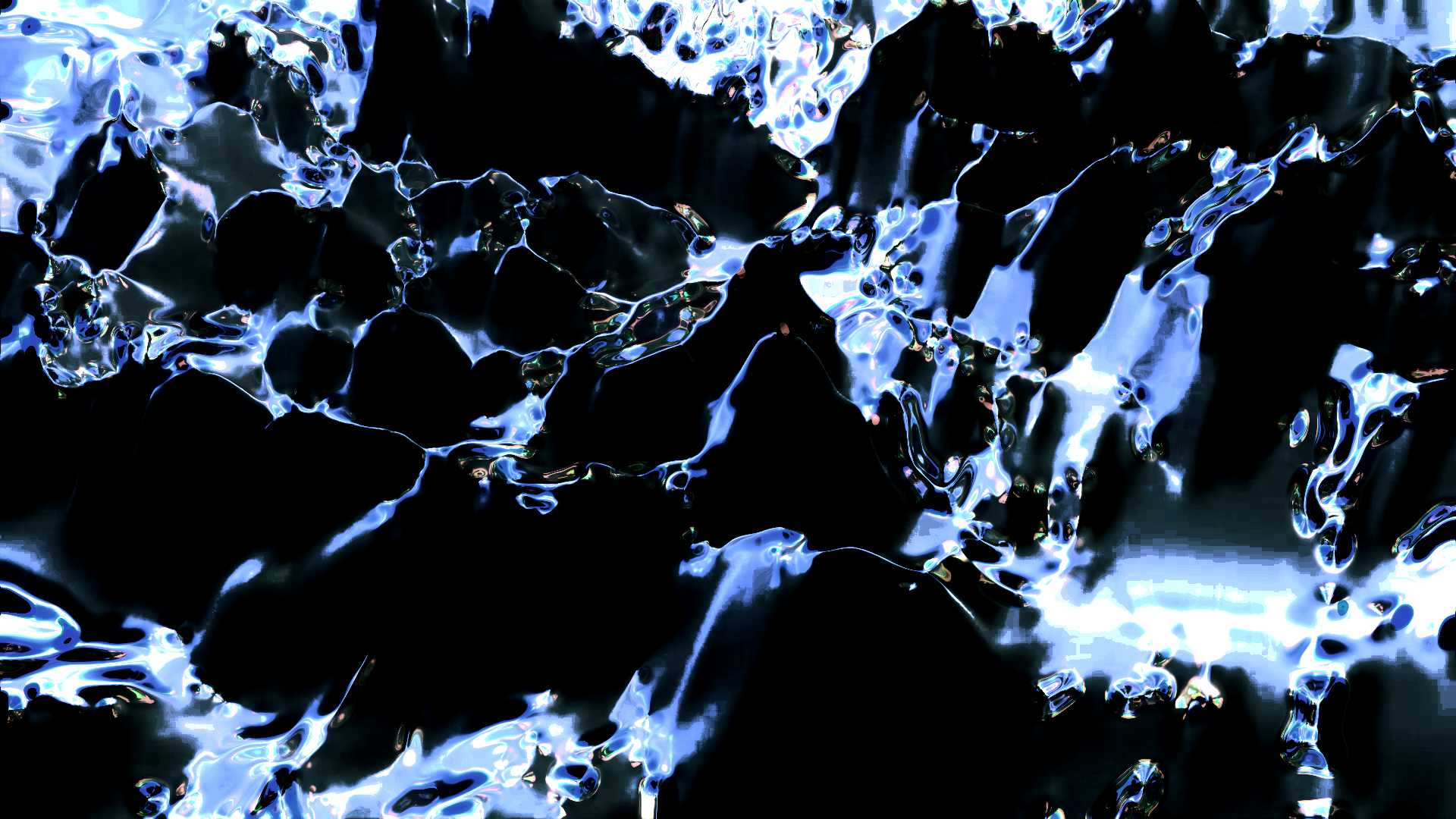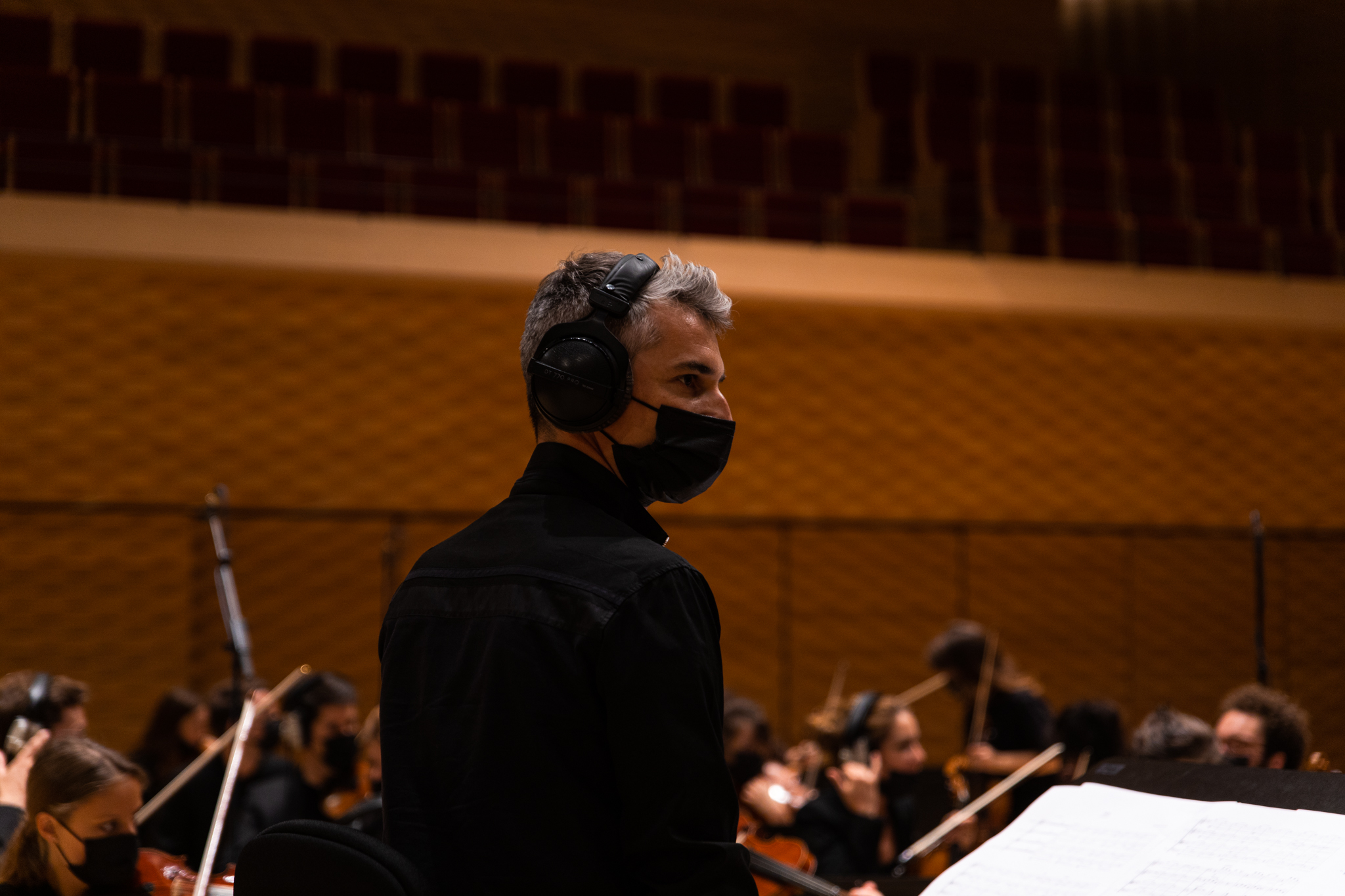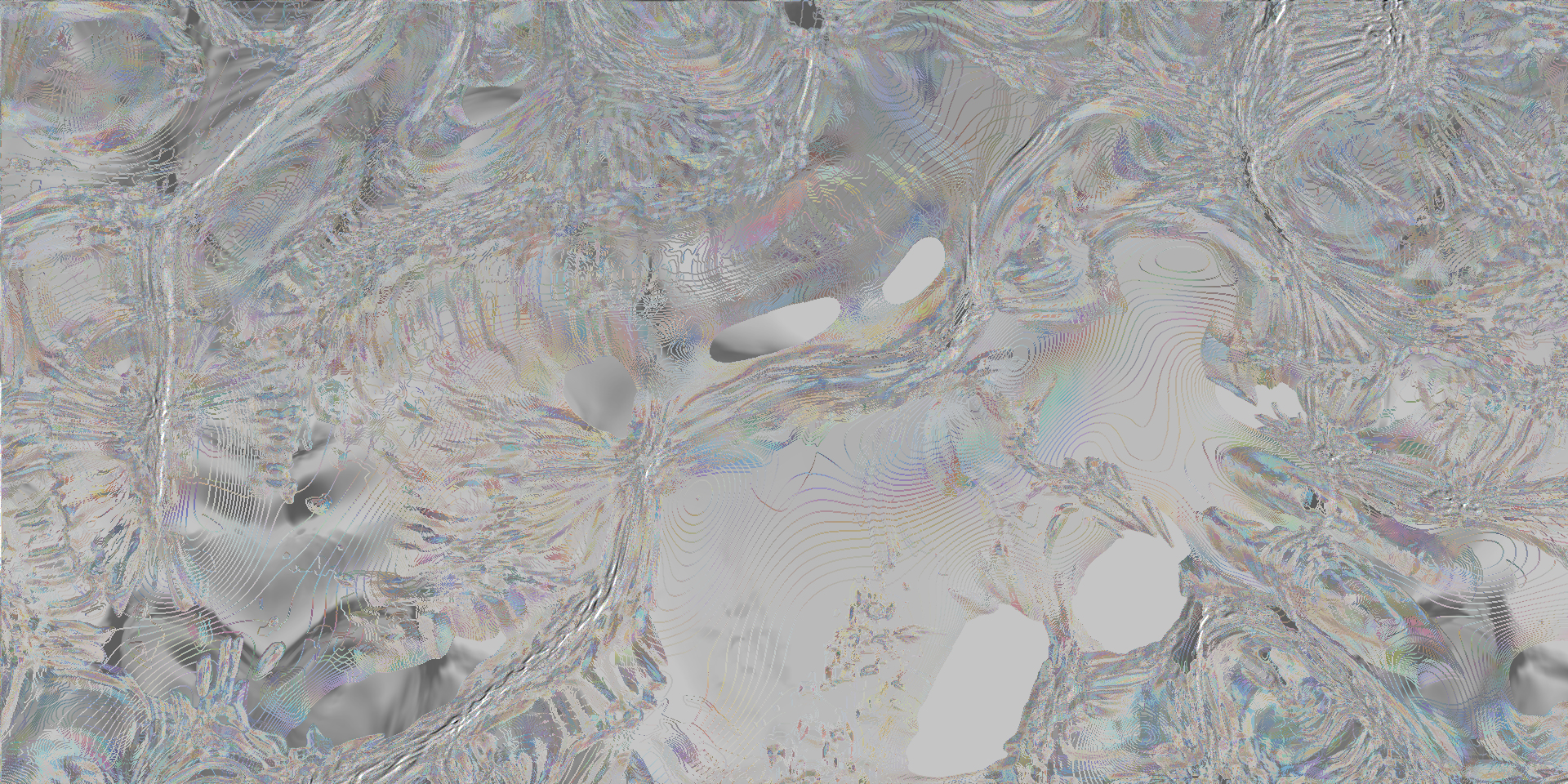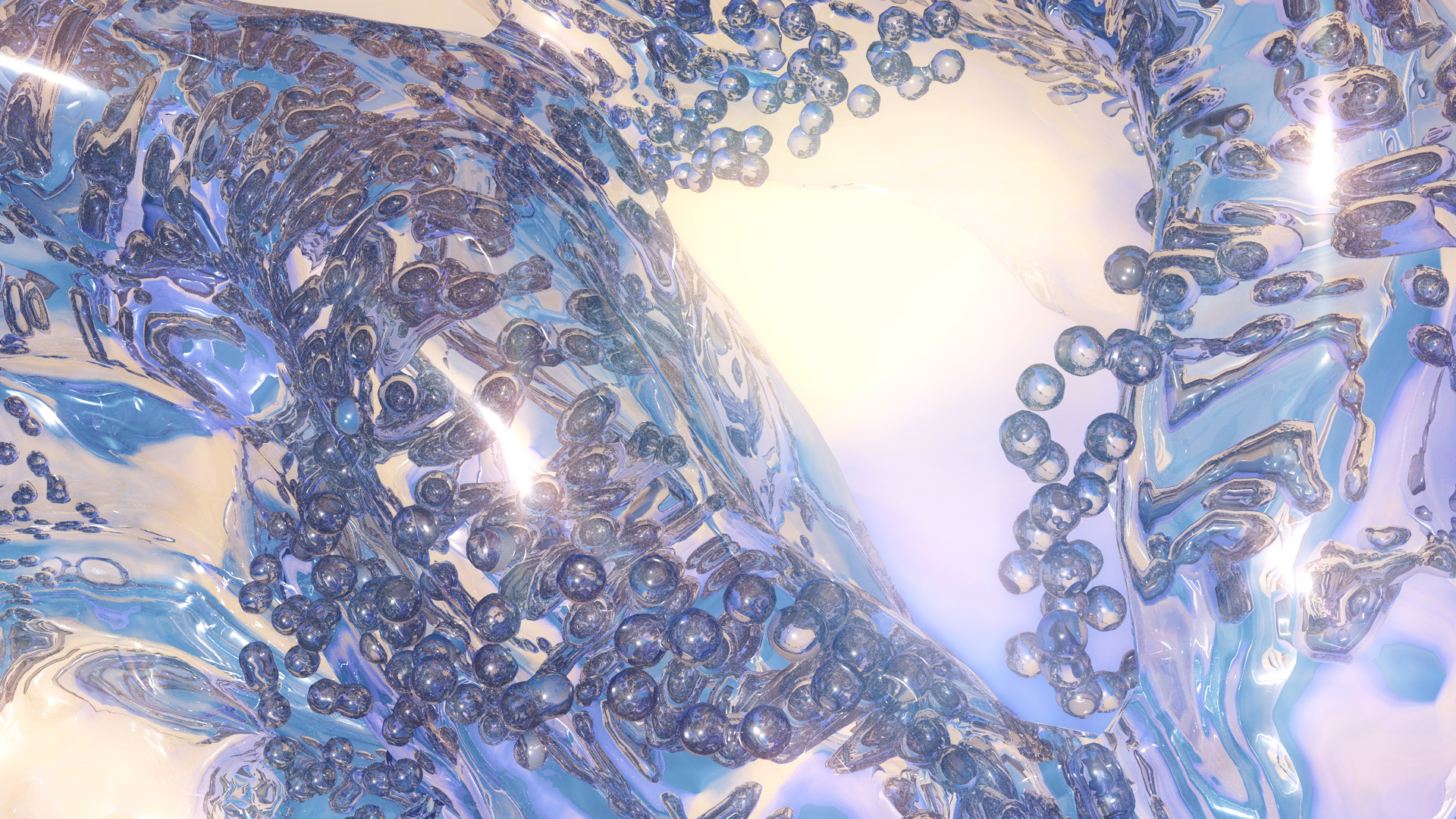 The project is to create 10 different atmospheres according to the musical creations of the composer Thomas Roussel as well as the musician Robin Meier. My graphic interpretations are translations into images of the different feelings that musical creations provide. These works are a mixture of plastic research accompanied by physical movement created by computer and interpretation of data with the coordination of the developer Martial Geoffre Rouland.
If the ocean were both a conductor and a director, what artwork would it create ?
W/AV/E explores and exhibits its creative faculty in an intriguing, hybrid experience.
At the basis of this artwork is Thomas Roussel's musical composition: waves of sound played by a 50-musician orchestra made up exclusively of string instruments (violins, cellos, violas and double basses). A composer and conductor himself, Thomas Roussel wanted to translate the vast range of sounds, emotions and textures associated with the sea through the versatile practice and organic feeling of string instruments.
The ocean, then, takes over the work. Thanks to underwater microphones placed in the Pacific Ocean, at the border between Canada and the United States, the sound of the undersea is recorded in real time.
This oceanographic data activates, plays and transforms Thomas Roussel's composition through an algorithm elaborated with the artist Robin Meier. The sounds of the water and its inhabitants – orcas pass by the microphones at several occasions – give cue to the string instruments just as a conductor would.
In order to create a multisensory experience, this fascinating, inimitable soundtrack generates a video, designed by Arnaud Laffond, and through the mediation of computer software made byMartial Geoffre Rouland. These softwares tap into a database collecting the movements of 20,000 marine species. The viewer is immersed in this visual and musical submarine landscape that feels alternatively familiar and dreamy, intuitive and robotic, soothing and frightening. Just like the ocean tide, W/AV/E moves perpetually and is never twice the same…
W/AV/E was created on the occasion of Art Macau, in partnership with Parley for the Oceans and thanks to Melco's sponsorship. It will be exhibited at the House of Dancing Water in City of Dreams, from July 16 to end of October 2021.